Tax Harvesting 2.0 with Laidlaw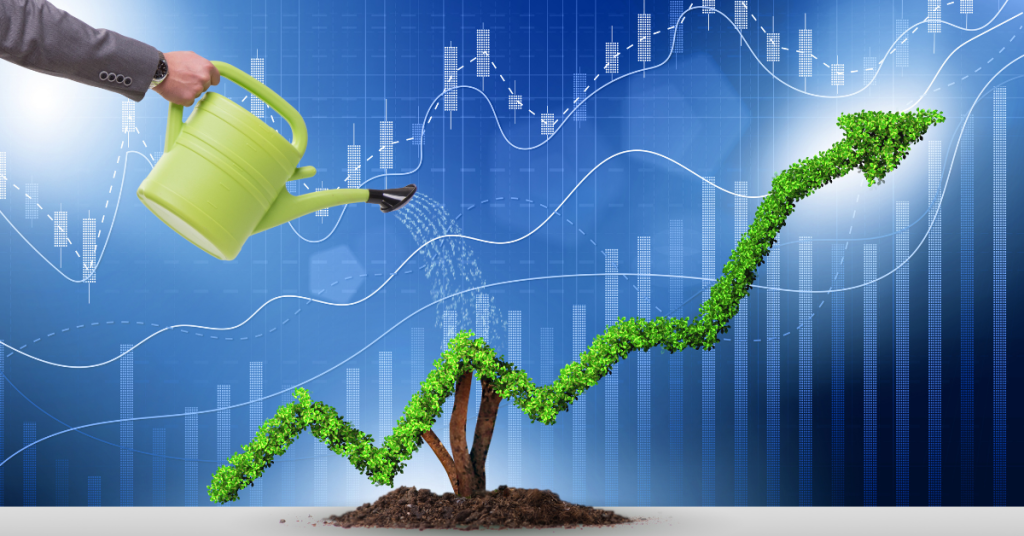 What makes our approach special?
At Laidlaw, we provide US equity exposure closely aligned with the S&P 500® Index whilst simultaneously minimizing or reducing tax lability by capturing capital losses that may be used to offset capital gains inside or outside the portfolio.
So, you take losses? That doesn't sound like a great investment!
The losses are created using the volatility of the S&P 500. We purchase market weights of each of the 11 sector ETFs to represent their exposure in the S&P 500. When an individual sector pulls back, we swap the ETF for another ETF from the same sector but managed by a different firm with different components and lock in that loss for tax harvesting purposes. We also short the emerging and US markets to a percentage level that fits the client's goals and risk tolerance. Typically, this will allow the client to participate in about 50% of the S&P 500's performance in both directions whilst also harvesting losses on a regular basis. So, if the market is up 10% for the year then you could expect the account to be up 5% (50% of the 10% gain of the S&P 500).
Your Financial Future, Secured
Led by a new generation of experienced executives, Laidlaw Wealth Management continues to expand its open architecture platform and partner with top financial services firms to give our clients the best solutions, technology and services available.
We leverage deep industry knowledge, a vast network of specialized services, proven investment strategies and a passion for serving our clients with clarity and transparency.
Though we have a rich history of helping fund and grow thousands of businesses in America and advising our clients regarding their wealth, we believe our future is even brighter.
Our mission is to be the premiere Global Wealth Management Firm empowering clients and advisors by leveraging our unique platform of comprehensive solutions and unbiased advice. We seek to establish true partnerships with our clients and shareholders while fostering wealth creation and preservation.

Henry McCormack, Founding Partner
Henry McCormack, a Founding Partner of the EM Group, is passionate about helping individuals with concentrated stock positions achieve their financial goals. Born in London, Mr. McCormack received his education at The London Oratory School and graduated from the University of Exeter with a degree in Pure Mathematics. With over 12 years of experience on Wall Street, he has honed his analytical skills, which are further exemplified by his background in competitive chess, where he served as Captain of London and participated in England Trials.
As a cornerstone of the EM Group's success, Henry McCormack specializes in guiding clients through the intricacies of tax loss harvesting, including short-term tax loss harvesting, tax loss harvesting ETFs, and capital gains tax harvesting. This strategic approach allows investors to offset gains from concentrated stock positions by strategically selling securities at a loss within a specified time frame, thereby optimizing tax efficiency and increasing after-tax returns. Leveraging his analytical skills and deep understanding of the financial markets, Mr. McCormack devises personalized tax loss harvesting strategies tailored to each client's unique situation and risk tolerance. By identifying suitable opportunities for tax loss harvesting ETFs, he enables investors to achieve diversification while minimizing potential tax liabilities, all the while keeping a close eye on the impact of capital gains taxes. With a commitment to delivering value and empowering his clients, Henry McCormack has earned a reputation as a reliable and trusted advisor, providing comprehensive financial solutions that pave the way towards long-term financial success.
Outside of his professional endeavors, Henry McCormack resides in Westwood, NJ, with his wife Kimberley and their three children. His dedication to his family and community mirrors the care and attention he extends to his clients, ensuring they receive top-notch financial guidance and support. Through short-term tax loss harvesting and the strategic use of tax loss harvesting ETFs, he helps clients navigate complex tax situations, unlocking new possibilities for growth and financial security. With a strong analytical foundation and a genuine desire to make a positive impact, Henry McCormack continues to play an integral role in the financial success of those he serves, solidifying his position as a highly regarded financial advisor in the industry.